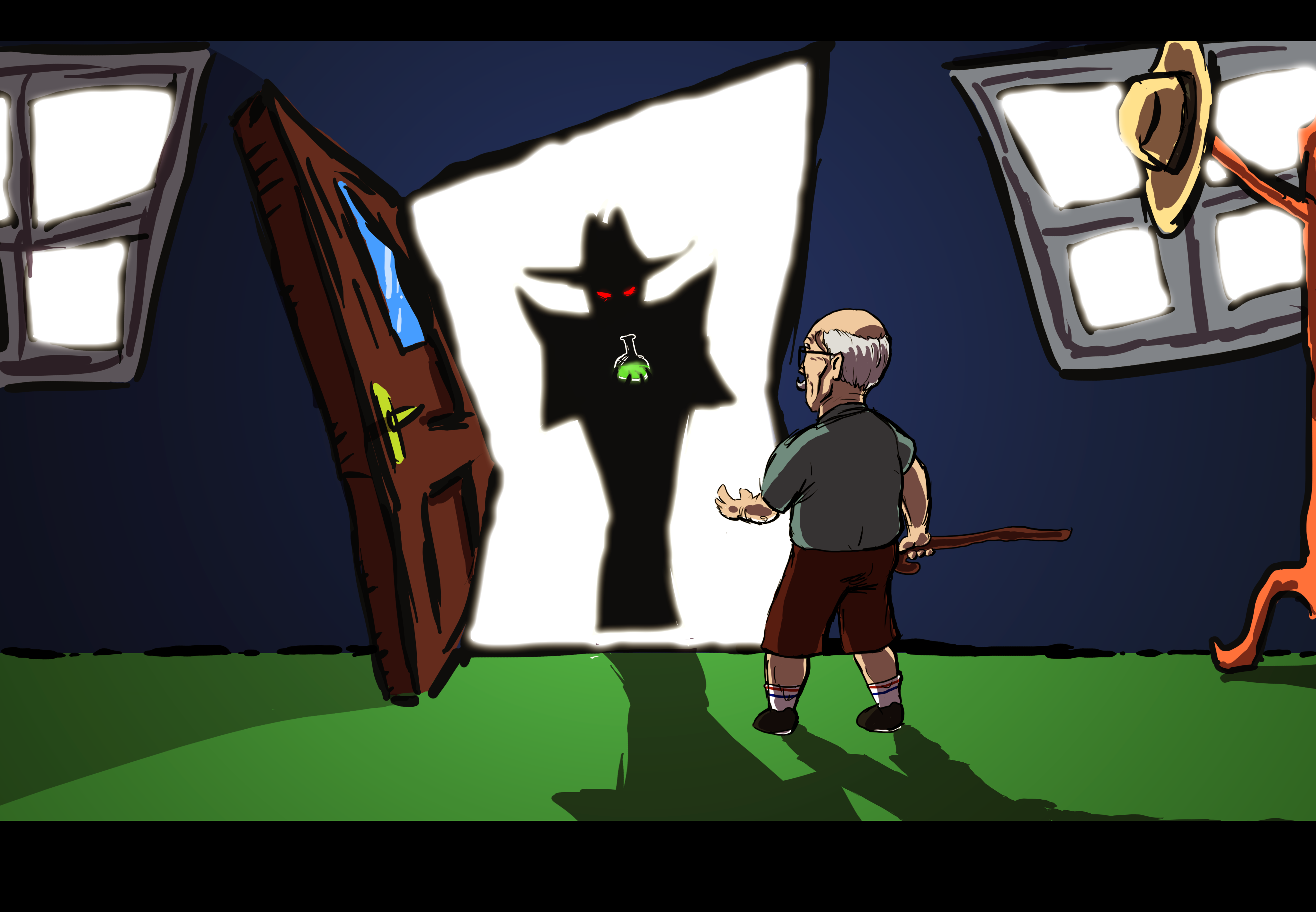 GrandPiccolo
GrandPiccolo
GrandPiccolo is a project done by 6 Game Dev education students in the period of one and a half month.
One usual sad evening turned the life of one old sad grandpa, who can't get his "stick" upright, upside - down. He heard a bell on the front door. The traveling salesperson was there. It told him that it can solve his problem with one simple green potion. Even though it looked a little suspicious taken in hand it was only a shadow figure, grandpa naively drank the potion and became extremely small. Shadow figure told him it will return him to normal size after he collects 7 (for now) gems and delivers them to it in the graveyard. Old grandpa flung to the kitchen table, couldn't do anything. Throughout his journey, he fought insects like ants and spiders.
This short adventure game is a combination of 3D exploration and 2.5D platformer where the player needs to collect coins over the whole level after which he needs to find a unique gem that allows him to transfer to the next level. This game was done using Unity (2018.3) and Blender (2.79).
We understand it lacks some of the features like combos, "options" button on main menu, more balanced sounds or more content and if there's anything more to be added or something removed, feel free to comment, criticize and give suggestions on how can we make this game better.
For debugging reasons, you can use F1-F7 buttons to load certain levels, and empty stamina bar doesn't mean anything.
Controls:
Moving - WASD
Sprint - Left Shift
Hit - Left Mouse Button
Dental Boomerang - Right Mouse Button
Stefan Vedrina - Unity
Mihael Nikolić - Unity
Mateja Potočki - Blender
Marko Kljaić - Blender
Josip Zoričić - Blender
Manuela Lauter - Blender
Download
Click download now to get access to the following files:
Deda_Build_0.1.zip
186 MB